Today I came across a
Homeschooling
Blog that is offering a Giveaway for a chance to Win a FREE ebook called,
Truth in the Tinsel
by Amanda White. This ebook includes 24 days of Scriptures, crafts, discussion, and activities !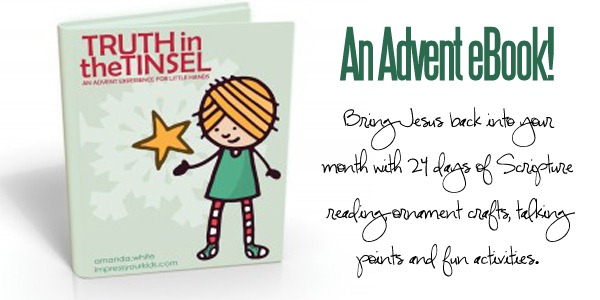 To Enter to Win ~>
Click Here
<~ to find out how, Good Luck ;)
Can't wait?
Thought for the day: Don't allow
Learning Disabilities
to get you or your child down. Every child learns differently and at their own pace. Homeschooling isn't about how fast or how much you learn, but about developing a Love for Learning that will last a lifetime.
Until Next Time...